Why and How to Change OST to PST
OST is an offline storage format for storing Outlook data in Windows. It is, in effect, a cache of your Exchange data. But due to few very common reasons, it often gets inaccessible. Users find their data stuck in OST files. It is mostly due to the fact that OST is linked with your email account and is not the standard data file for archiving.
Here is the most common scenario of such a case:
While changing companies, employees delete their original email account from the Outlook and keep the OST files with them. Under the wrong impression that all the data is backed up in OST. But without the original account that created the file in the first place, you cannot simply open or import that OST file in Outlook.
OST file can also get inaccessible due to some glitches or bugs in Outlook. Sometimes, due to unexpected shutdown of the system, the OST file may get all weird and won't let the Outlook open normally. It should be noted that in all such cases, the data inside OST remains intact; it's the fault in the Outlook and OST when together.
But whatever is the reason that made your OST file inaccessible in Windows Outlook, there's one excellent solution to overcome this situation. It's to change OST to PST, or to convert the data from OST files to PST.
It may sound a little intimidating for a general at first. And maybe it is if you consider all the ineffectual and sloppy software solutions that exist in bulk. But, with a professional OST to PST converter program that has been built by developers that know the email migration inside-out, and know how to make it user-friendly, it can be quite simple and straightforward.
How to Change OST to PST
Don't worry. We are not sending you on a mission to hunt for that perfect, professional tool that can help you change OST to PST file. Because we already do have one for you that will give you everything you need.
Namely, "OST Extractor Pro." As the name suggests, it extracts contents and information from OST files and let you save it into PST format. You can then easily import those output file (or files) in PST format into Windows or Mac Outlook (PST is also compatible with Mac Outlook).
"OST Extractor Pro" has quite a handful of features and abilities that sets it apart from the rest. Most tools to change OST to PST are very limited in their functionalities. Hard to use due to sloppy interfaces and have no support for beginners. "OST Extractor Pro" runs counter to all inefficient solutions. It has a simple and user-friendly interface, powerful algorithms to convert data cleanly without integrity loss. It has plenty of advanced features to make the job successful.
Some of its most notable features include: the ability to convert non-English text too (such as Chinese, Korean, and Japanese), keeping folder hierarchy same, keeping all email items preserved while changing OST to PST, converting large OST files and supporting bulk conversion too, option to split large PST files at any specified size, and so on.
You never have to worry about OST files that you cannot access the data from. USL Software has not simply made a file converter like all other conventional solutions, but have created a complete package and service that will make it easy and professional for you to change OST to PST files.
Free Copy to Change OST to PST
Download the trial copy to check out the features. You can activate the full version whenever you want.
[quick_offer id=532]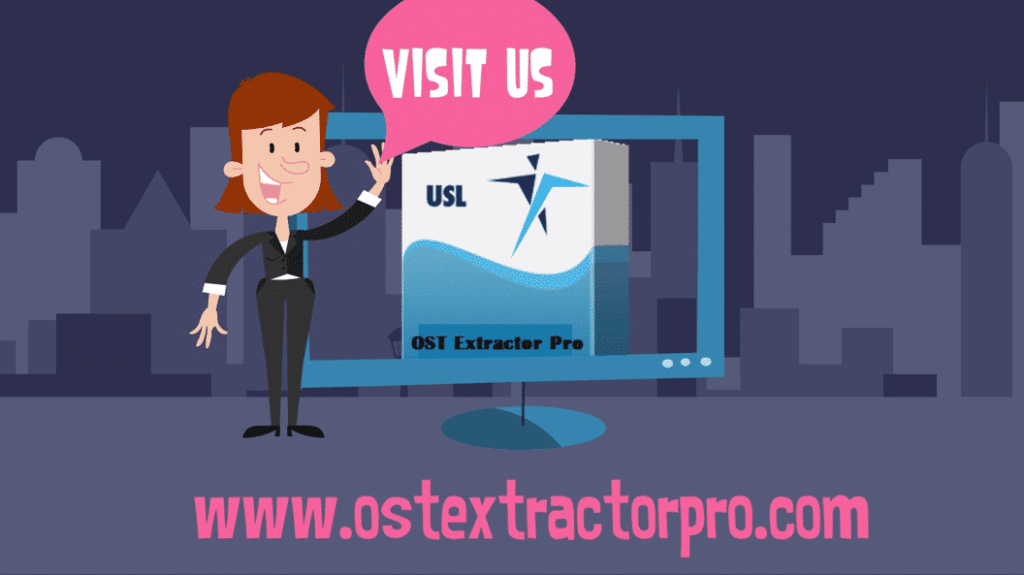 Related Article: OST to PST Converter Review
Try 'OST Extractor Pro' to change OST to PST file format.